---

It's ALL about the patient
We believe every rare disease patient should be able to quickly receive an accurate diagnosis and the appropriate care they deserve. This is our mission.
We are accountable for your results
Really! Right after patients come our customers. We are here to help you get the results you need.
Compliance makes it all possible
Rare disease and the diagnostic odyssey are the enemies here, not compliance regulations. We believe in doing what is legally and morally right, including protecting patient privacy and maintaining legal compliance. We're here to make the system work for you and the patient.

Board, Investors & Advisors

---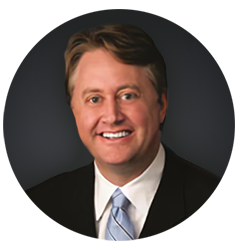 Jeff Seraphine
BOARD MEMBER
Jeff has 23 years of experience in the hospital and healthcare services sector. He is currently the CEO of Arete Healthcare, a healthcare information technology company that has developed and implemented its own proprietary EHR application, in addition to providing comprehensive billing services, practice management software, and patient portal applications. He previously served as the Chief Development Officer of LifePoint Health and also worked as President/SVP of LifePoint Health's Eastern and Delta Divisions, President of Duke LifePoint, LLC, and CEO/COO/President of three acute care hospitals (two of which were LifePoint Health affiliated.)

Jeff earned both his Master's degree in Healthcare Administration and undergraduate BBA in Management and Marketing from the University of Kentucky. He is also a fellow of the Nashville Healthcare Council.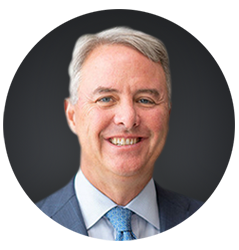 Jeff Patton
INVESTOR AND ADVISOR
Dr. Jeff Patton is a board-certified hematologist and oncologist, Chief Executive Officer and Board Member at OneOncology, where he also served as President of Physician Services for over a year. His primary mission is to improve the lives of everyone living with cancer and is leading OneOncology in advancing the partnership of top community oncology practices and positioning them to support the entire continuum of cancer care in any reimbursement environment.

Dr. Patton practiced with Tennessee Oncology, one of the nation's leading oncology practices, for 24 years. He is currently the Executive Chairman of the Board and served as CEO of Tennessee Oncology for a decade (2010-2020). Dr. Patton is also an active member of the American Society of Clinical Oncology (ASCO), Tennessee Oncology Practice Society (TOPS), and serves as Chairman of the Community Oncology Alliance (COA).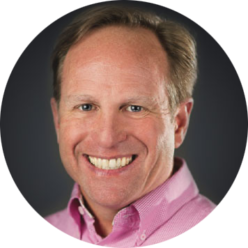 Brock F. Weathers
ADVISOR
A medical and biopharma veteran with over 28 years in the industry, Brock has experience in many aspects of the healthcare marketplace where he initially gained experience working with health systems selling specialty products in the operating room environment before transitioning to the pharmaceutical industry working with first-in- class biologics. Key account management allowed him the opportunity to interact with C-suite executives, pharmacy directors and many specialty physicians and nurses across large health systems and private practices. With 9 product launches, primarily first-in-class biologics, Brock has served in various sales and marketing roles during which time he developed an interest and expertise in the processes and implementation of new-to-market products.

Most recently, while working with both big and small biopharma companies in the rare disease marketplace, Brock developed an equal passion for the rare disease patient population, fueling his desire to embark on the mission to help find lost rare disease patients. Brock earned his BS degree in marketing from the University of Alabama.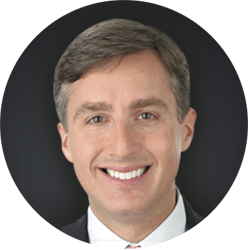 Bruce Brandes
ADVISOR
Bruce has 30 years of experience in executive management and entrepreneurial thought leadership to build growth stage technology-based businesses in the healthcare industry. He currently serves as Senior Vice President, Consumer Centered Virtual Care at Teladoc. Most recently, Bruce worked to simplify, accelerate and scale health system adoption of digital solutions as Executive in Residence at AVIA, Founder & CEO of Lucro and Managing Director of Martin Ventures.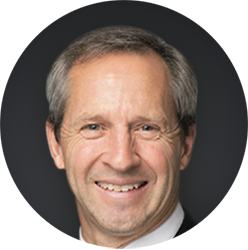 Mark Smith
INVESTOR AND BOARD MEMBER
Mark is the Owner, Secretary/Treasurer, and Chief Compliance Officer of Lee, Danner, and Bass, Inc., a financial management firm with 1.2 Billion in regulatory assets under management on behalf of individuals, endowment funds, retirement accounts, foundations, sponsors of employee benefit funds and corporations. He was previously associated with KPMG Peat Marwick. Mark earned dual degrees in Accounting and Management Information Systems from James Madison University. He is a Certified Public Accountant and a member of the CFA Institute.